Commercial Projects
At Freedom Constructions, we're dedicated to bringing your vision to life with meticulous attention to detail and a strong focus on workmanship. We strive for optimal project organisation and efficiency, ensuring that projects are completed on time and within budget. We also place a strong focus on improving upon general building practices and reducing the construction load on the environment by considering effective building design, energy efficiency and utalising sustainable materials wherever possible. Our commitment is to deliver functional and enduring commercial spaces that reflect your values and drive your business forward.
Back to Services
Bus Transport Depot
Reds & Co. Hair Salon Refit
The Lakes Resort Renovations
High Rise Units Roof Remediation
Anglican Church Roof Remediation
Childcare Centre Renovation
Tire Storage Depot Extension
Gordonvale Turf Club
Bus Transport Depot
Completed 2023: Construction of New Workshop, Office and Mezzanine Office for Main Bus Depot of Cairns – Kinetic Depot Cairns, Portsmith 4870.
Hair Salon Refurbishment
Completed 2022: Full Refit of Hair Salon – Red's & Co, Edge Hill 4870.
High Rise Building Roof Rectification
Completed 2021: Rectification to Roof Defects of a High Rise Building in Compliance with Fire Rating Standards – Kingfisher Apartments, Cairns City
Resort Works and Upgrades
Completed 2020: Remediation to Pool Area BBQ Gazebo, Floating Walkway Installation, Construction of Bike Storage Area in Underground Car Park and Remediation Work to Ecopond Landscape – The Lakes Resort, Cairns North, 4870.
Childcare Centre Renovation
Completed 2020: Strip out and Complete Renovation of 2 Main Rooms in Centre Post Extensive Water Damage Caused by Burst Pipe – Cairns Central Childcare Centre, Cairns 4870.
Church Roof Remediation
Completed 2021: Roof Remediation Works to Main Church Building – John the Evangelist Church, Cairns City 4870.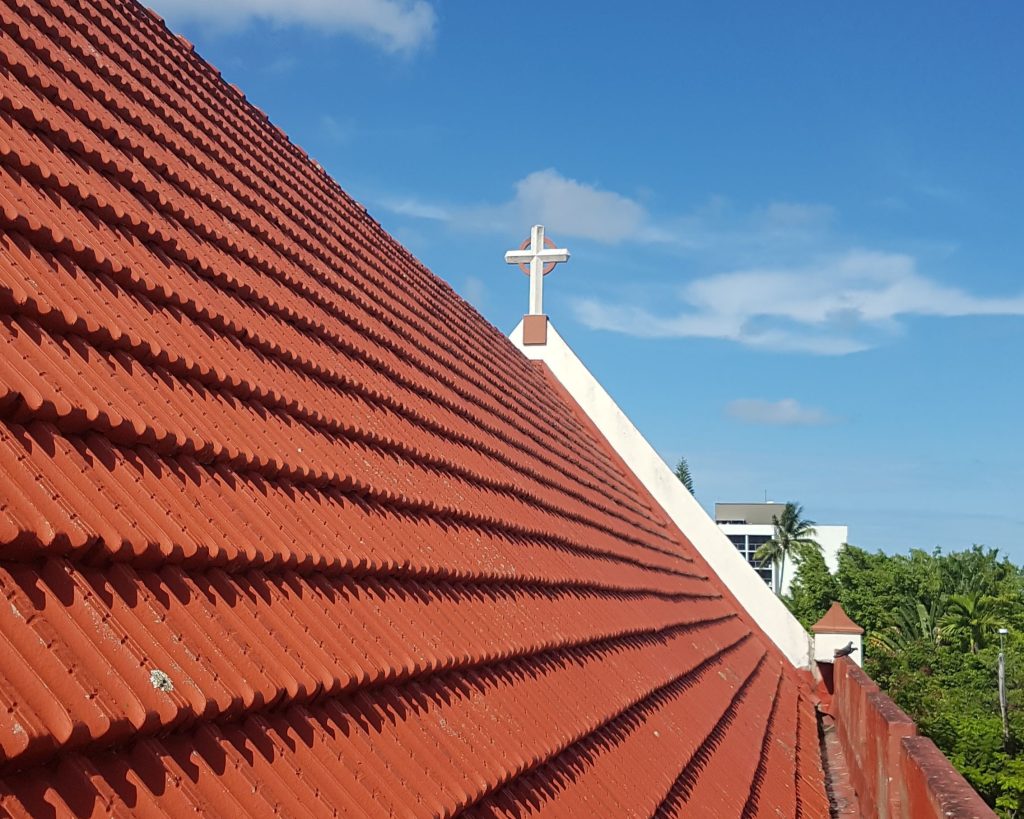 Racing Queensland Turf Club Amenities Upgrade
Completed 2019: Jockey Room Upgrade Involving Extension to the Building and Fit Out of New Female Jockey Room with Showers and Toilets – Gordonvale Turf Club, Gordonvale 4865.
Contributing to Queensland's Future,
                       One Project at a Time.
Building the Future, Restoring the Past
46B Nelson St, Bungalow QLD 4870
info@freedomconstructions.com.au